Small Business of the Year Nominations - Assembly District 79
Deadline is Friday June 11th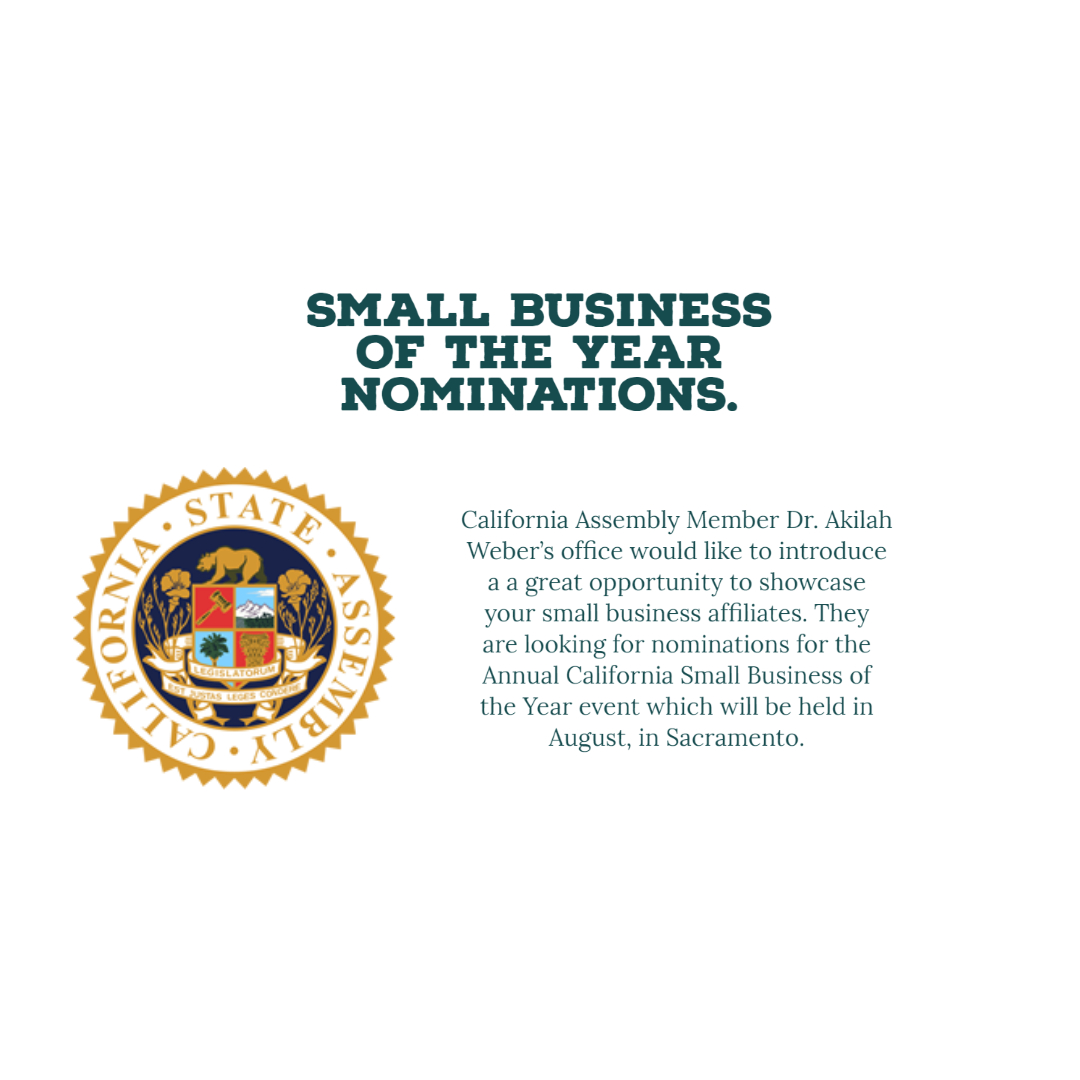 Please nominate an outstanding small business in the 79th Assembly District by filling out the entry form below by Friday, June 11, 2021.
There are a few requirements for consideration:
Small business or owner must be located within the district. Confirm by checking the address here: http://findyourrep.legislature.ca.gov.
Small business must have fewer than 100 employees.
Small business has $15 million or less in gross revenue over the last three tax years.
Owner MUST attend the entire day's event on Wednesday, August 18, 2021 from 10am – 2pm at the Sacramento Sheraton Grand Hotel. Must cover own flight accommodations.