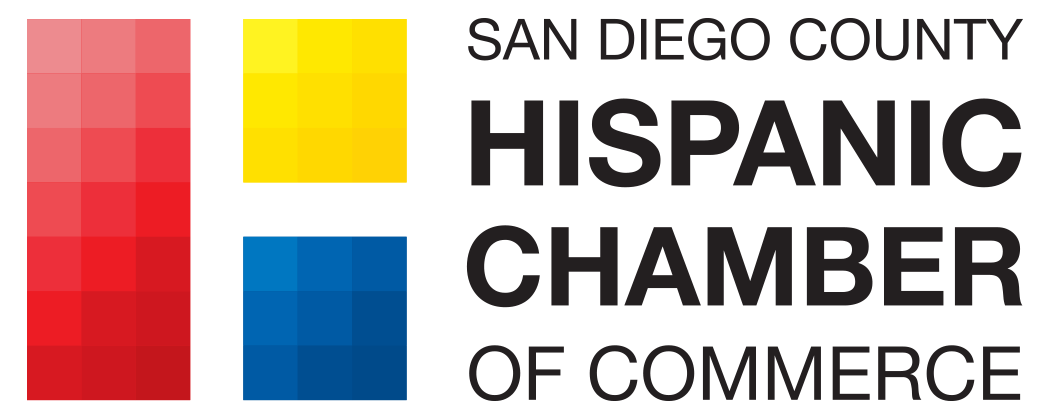 Celebrating 31 Years of Service to the Community
You are invited to 2021's Iluminada! Sycuan Casino.
Thanks to the endless work of those who had their hand in our growth, the San Diego County Hispanic Chamber of Commerce will be celebrating our 31st anniversary on October 15, 2021.

From the Hispanic Chamber's first president to our most recent one in passing the baton, they will tell you that since 1989 the Mission continues to expand well beyond our bi-national region.

As the premier Hispanic non-profit we have witnessed countless startups grow into full companies, corporate members deepen their community involvement, and civic leaders continuing to work hand-in-hand to assist in the flourishing of Latino businesses and its community.

The ever-growing training and development programs, our monthly "Cafecitos", Quarterly Mixers and other beneficial engagements are strengthening our members' endeavors all while creating and promoting opportunities for a greater region for everyone.

As we peer into the coming decades we are grateful for the support received from needed grants, corporate benefactors, fundraisers, but most importantly you!

We look forward to seeing you along with a couple hundred of our closest friends and above all, Gracias!
When & Where
Date: Friday October 15, 2021
Time: 6pm - 11pm
Location: Sycuan Casino
---
How to Get Tickets
Please go to our Events page or contact Selina Hudgins Castillo at, 619 957-8780 or by email at [email protected]
---
Sponsorship Opportunities
There's an array of ways to make a splash at this year's Iluminada with your contribution and each one will make a wave of a difference. Contact Jet Bunditwong at 818 212-3130 or email him at [email protected]
San Diego District Attorney Stephen Summer
Summer Stephen
As District Attorney of San Diego, she leads the second-largest DA's Office in California, managing a professional staff of 1,000 employees, serving as the People's Prosecutor for San Diego County and its more than three million residents. Summer leverages her extensive courtroom, management and leadership experience to set clear public safety priorities in collaboration with law enforcement and the community, keeping San Diego County one of the safest urban regions in the United States. District Attorney Summer Stephan has devoted her life to protecting children and families, providing justice to the most vulnerable, and is a national leader in the fight against human trafficking and sexual exploitation. Summer is focused on advancing public safety through fair and equal justice, bringing solutions to complex issues with a unique data-driven, commonsense approach that works to address the root causes of certain crimes driven by mental illness and addiction.
San Diego Port Commissioner Rafael Castellanos
Rafael Castellanos
As Commissioner of the San Diego Port District he saw advances in the Port's Blue Economy Incubator projects, a groundbreaking Port-Navy agreement to study sea-level rise, and the joining by the Port in a federal lawsuit to stem sewage flows from Mexico. Rafael is a partner with the law firm Solomon Minton Cardinal Doyle & Smith LLP, where he specializes in commercial transactional law. His professional affiliations include service on the Board of Directors of the California Latino Economic Institute, the San Diego Regional Economic Development Corporation, MANA de San Diego, and the San Diego La Raza Lawyers Association. Rafael graduated from Arizona State University with a Bachelor of Arts degree, and he earned a Juris Doctorate from the University of Chicago Law School.
Thanks to Our Iluminada Sponsors