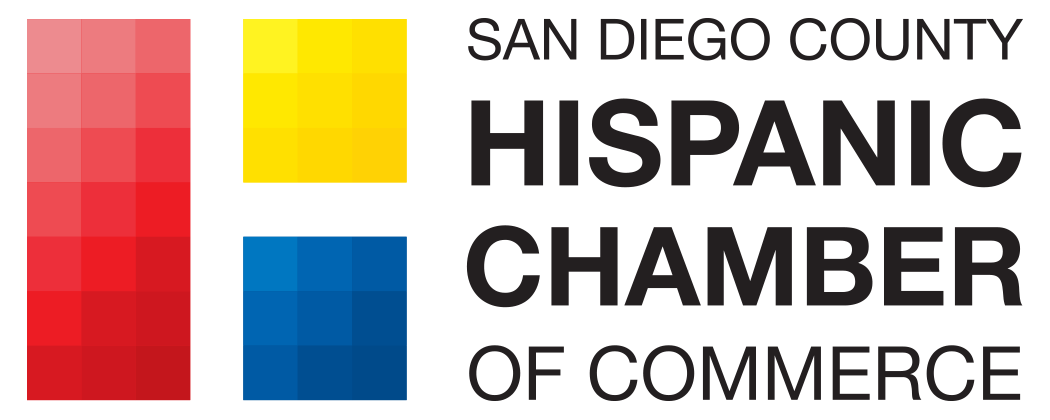 Celebrating 33 Years of Service to the Community
You are invited to 2021's Iluminada! US Grant
Thanks to the endless work of those who had their hand in our growth, the San Diego County Hispanic Chamber of Commerce will be celebrating our 32nd anniversary on September 23, 2022.

From the Hispanic Chamber's first president to our most recent one in passing the baton, they will tell you that since 1989 the Mission continues to expand well beyond our bi-national region.

As the premier Hispanic non-profit we have witnessed countless startups grow into full companies, corporate members deepen their community involvement, and civic leaders continuing to work hand-in-hand to assist in the flourishing of Latino businesses and its community.

The ever-growing training and development programs, our monthly "Cafecitos", Quarterly Mixers and other beneficial engagements are strengthening our members' endeavors all while creating and promoting opportunities for a greater region for everyone.

As we peer into the coming decades we are grateful for the support received from needed grants, corporate benefactors, fundraisers, but most importantly you!

We look forward to seeing you along with a couple hundred of our closest friends and above all, Gracias!
When & Where
Date: Friday September 23, 2022
Time: 6pm - 11pm
Location: US Grant
---
How to Get Tickets
Please go to our Events page or contact Ricardo Villa (619) 906-5559 or Josie Flores-Clark at,(619) 813-3540 or by email at [email protected]
---
Sponsorship Opportunities
There's an array of ways to make a splash at this year's Iluminada with your contribution and each one will make a wave of a difference. Contact Jet Bunditwong at 818 212-3130 or email him at [email protected]
Director of the San Diego City College Mathematics, Engineering, Science Achievement (MESA) Program
Thanks to Our Iluminada Sponsors