San Diego Ambassador Program
Ambassador Program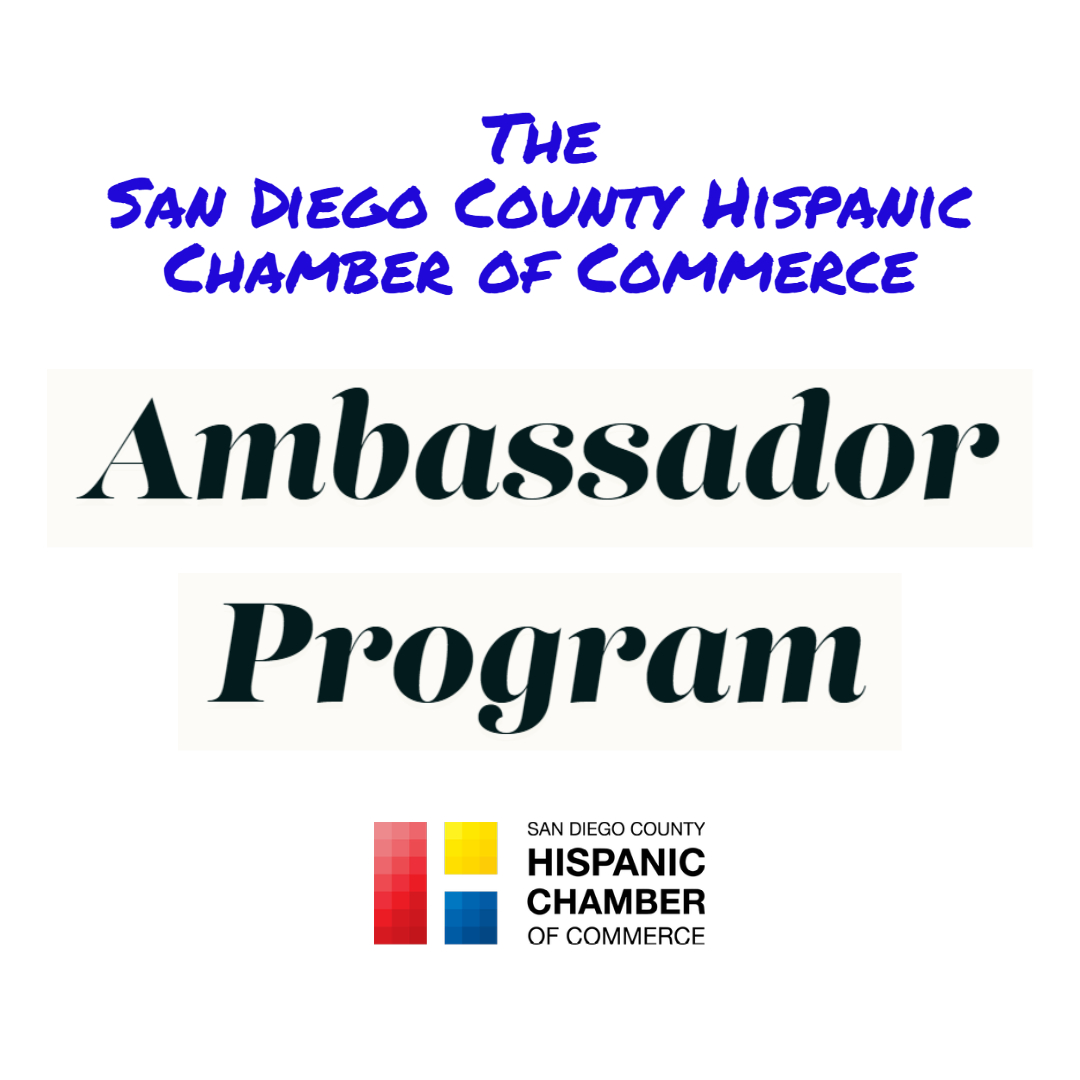 The Mission of the Ambassador Program is to increase awareness about the benefits of the San Diego County Hispanic Chamber of Commerce through community outreach and event participation.
SDCHCC Ambassadors will accomplish this in several ways:
• Ambassadors will display an enthusiastic and dedicated attitude about assisting the needs of the community.
• Ambassadors will keep abreast of new, relevant issues, events, community opportunities, workshops, and services offered by SDCHCC and their partnership opportunities.
• Ambassadors will participate in fundraising activities and to seek the contributions of time, money, and/or in-kind support from individuals and corporate partners, large and/or small.
Ambassador Responsibilities:
· Participate in a minimum of four suggested activities and the Iluminada Annual Gala per calendar year.
· Remain up to date and accurately convey all opportunities offered by SDCHCC.
· Attend monthly meetings with the SDCHCC President and Ambassador Chairperson.
· Submit all documents and relevant information to the SDCHCC Executive Assistant and Ambassador Chairperson.
· Conduct themselves in a professional manner.
· Present themselves as SDCHCC volunteers and should avoid unintentional inference to any official or legal relationship with SDCHCC.
· Share SDCHCC messages in their outreach.
· Clearly label outreach that contains original content and therefore does not represent SDCHCC
· Serve a one-year term but eligible to re-apply on an annual basis.
To apply email your resume or interest to info@sdchcc.org