Join today: Hispanic Chamber President and City / County Task Force for Reinvestment
SBA Loans/ Government Relief how can they do more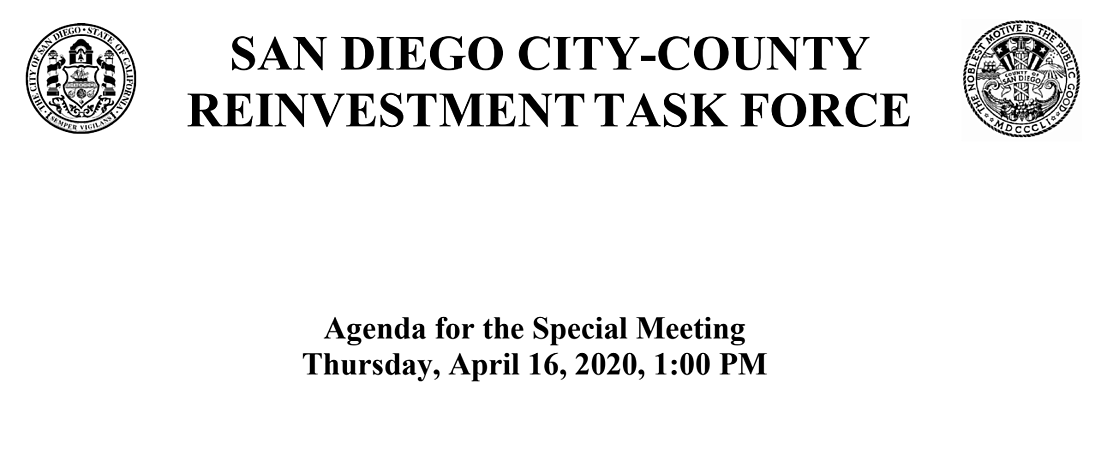 The San Diego City-County Reinvestment Task Force invites the public to tune in today 4/16/2020 at 1:00PM (PST).
Iris Garcia, President of the San Diego County Hispanic Chamber of Commerce, will be speaking during Item 6: Covid-19 Small Business Assistance Programs and Need.
We encourage the public to submit comments In Advance to County Supervisor Nathan Fletcher and City of San Diego Councilwoman Monica Montgomery can be submitted in advance of the meeting by clicking the button below.
Public Comments Form Click Here - In Advance of the meeting