Job Opportunity - Grant Writer
Grant Writer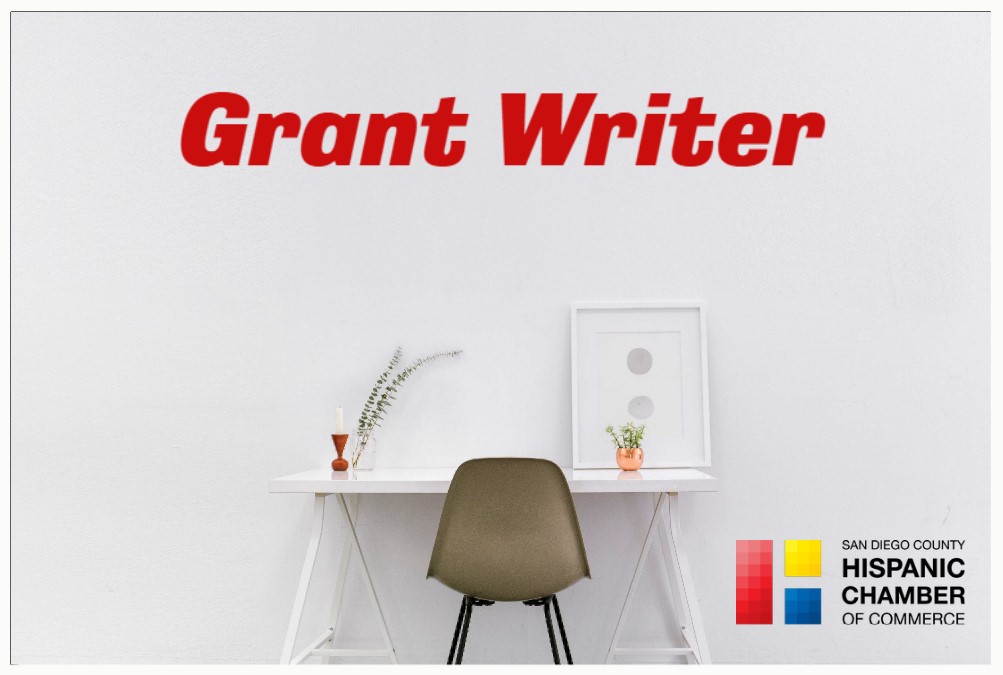 The San Diego County Hispanic Chamber of Commerce is currently seeking to hire an experienced Grant Writer. The candidate's primary duties will be search, recommend, apply, and monitor the progress of grants. The function of a Grant Writer is to gather documentation and fulfill the necessary requirements of various funding bodies to formally seek funding on behalf of the organization. The candidate must be an excellent researcher who not only finds the funding organization who's grants match with their non-profit, but also must be an astute writer who knows how to properly appeal to the funding organizations board.
KEY SKILLS:
Excellent written communication skills

Top-shelf research skills

Ability to understand the needs of both the organization in need of funding and the organization that is offering the grant money.

Great organizational skills

Being able to understand and execute complex instructions.

Outstanding computer skills
RESPONSIBILITIES
Study and understand the history, structure, objectives, programs, and financial needs of the organization.

Research grant opportunities from government and non-government agencies.

Draft grant proposals and supporting documents based on the funding requirements of the organization.

Submit proposals to the President and Treasurer grant coordinators for review.

Present to the SDCHCC Board for approval.

Respond to internal and external queries on drafted and submitted proposals.

Maintain positive relationships with fund providers and other stakeholders.

Maintain records and submit reports related to grant opportunities.
REQUIRED KNOWLEDGE, SKILLS, AND ABILITIES
1 – 2 years of Non-Profit or similar Grant writing experience
Office Management experience highly desired
Ability to communicate clearly and concisely, both orally and in writing, and make presentations to groups.
Ability to use software functions such Microsoft Office, Facebook, Gmail, and Google docs.