Accepting Applications for Parliamentarian 2023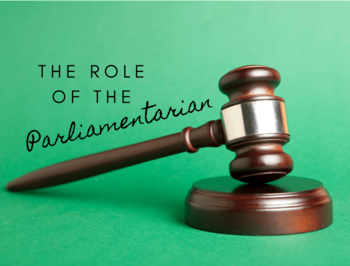 The San Diego County Imperial Valley Hispanic Chamber of Commerce is currently accepting applications for the role of Parliamentarian on the Board of Directors. In accordance with our bylaws the position is appointed by the Board of Directors to provide guidance as it relates to questions that may be raised during the course of conducting Chamber business. The candidate must preferably be an attorney holding the position of Parliamentarian or sufficient legal background and experience to fulfill the role and duties. The Parliamentarian must be currently licensed by the State of California and be in good standing with their respective professional licensing bodies.
The candidate (s) do not have to be a current member at the time of their application but would be required to become one once they are approved /appointed. The Parliamentarian will have all of the duties, responsibilities as any other voting Board member. However, he / she would not provide legal advice on any matters related to the chamber. He / she would only provide us guidance as it relates to our bylaws. As a Board member they can provide us their viewpoint or background to matters facing the chamber but these two perspectives must be treated separately.
Interested Candidates must complete the following
"Application"
and submit it by 5 pm, January 13, 2023 to info@sdcivhcc.com.